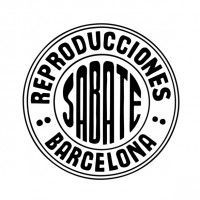 The Sabaté family started a photo lab in the Gràcia district of Barcelona in 1940. With more enthusiasm than resources, it was the first photo lab specialising in large-format printing for film posters.
In the following decades, Sabaté became the benchmark for graphic printing in Barcelona. They attracted important clients that included the Fira de Barcelona, and were the first printing company to work for Grupo Inditex internationally.

The digital age started in the nineteen nineties. Sabaté caught up: They acquired the best digital retouching equipment and the first large-format laser printer (Lambda).
They kept improving their large-format printing services and have successfully expanded into other fields:
Sabaté PHOTOLAB focuses on art projects and works with relevant artists and art galleries on their art exhibition projects.
Sabaté DIGITAL PRINT focuses on printing services for advertising projects.
Sabaté INTERIORS, our latest venture, offers printing services for comprehensive modern and unique interior decoration projects.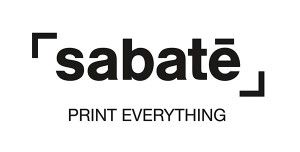 Currently, the company continues to foster innovation, as they have done since the very early days. What has changed? 75 years of experience, 1600 m2 of work space and a multidisciplinary and highly qualified team that keeps up with the technological vanguard in order to continue improving every day. However, Sabaté is still a family business that maintains the same enthusiasm and the same goal as in 1940: providing a service with the highest quality.