All Fix vinyl is a material that allows for easy application without professional help and without leaving air bubbles.
Knowing the constant battle that involves the application of printed vinyl by unprofessional hands (wrinkles, air-bubbles, displacement) we have introduced a new range of All-Fix vinyl in the market.
This type of vinyl is suitable for placement in points of sale on both opaque surfaces and glass. If it wrinkles when it is applied, it can be smoothed out. If it is out of place, it can be reapplied. Air bubbles are no longer an issue.
It is being successfully used by international retailers and pharmaceutical companies such as Bayer, Oysho, Desigual and Sanofi. Its ease of use, low price and savings on labour are driving customers' trust in All-Fix vinyl.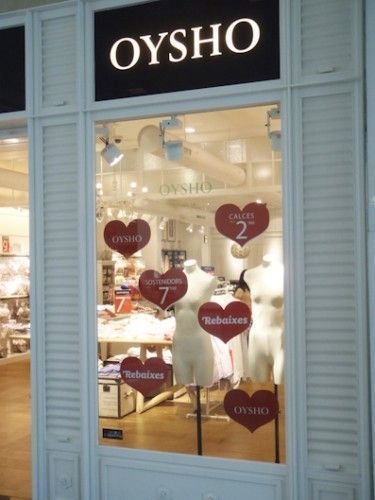 Our range also includes micro-suction All-Fix vinyl that can adhere to any non-porous smooth surface and has no adhesive, therefore, it does not leave any sticky residue.
The only requirement is that both the vinyl and the surface must be clean. The adherent side can be washed with water if it loses adherence; then it can be repositioned again as newly printed as many times as needed.
It is highly resistant, very durable, environmentally friendly and features a high-quality finish.