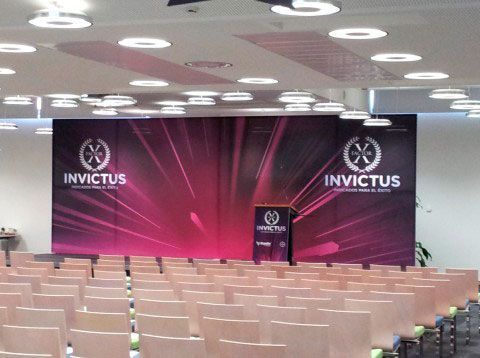 Fabric digital printing is direct printing on fabric using specialised printers —ideal for transferring pictures or images with great detail. This process allows for using an unlimited number of colours and shades as well as sizes and shapes, and printed designs will not fade over time. It is notable by being extremely versatile regarding the choice of flexible printing substrates. It is also sustainable as is PVC-free, light and is delivered folded on itself in order to reduce logistics costs.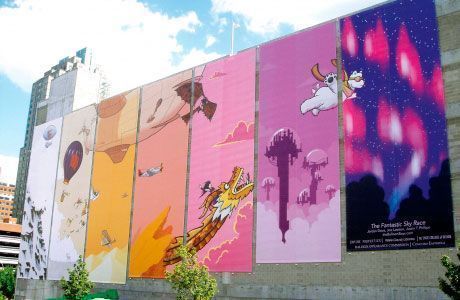 We can print on a wide range of fabrics such as polyesters and cottons of different weight and finish, simulating cloth, gauze or sheer, matte, gloss or pearl finishing; for curtains, banners, light boxes; and even for covering roofs, fair booths; We also use printed fabrics for basic elements of visual communication such as roll up or pop up banners.
This technology can also be used in furniture and interior design —currently, an upwards trend.
There are different types of fabric displays (matte banner, flag/banner, backlit, opaque, printed on both sides) that allow us to create graphic images for walls, fair booths, point-of-sale displays, decoration etc.
At Sabaté, experience, evolution, innovation and our commitment to excellence and personalised service walk hand in hand with a wide range of possibilities and solutions for communication, information and advertising.